....despite the fact that I haven't updated in weeks. Really! To prove it, check out these photos of the painting I started this week (far from finished, but I'm in love with the insane, retina-burning color combination of the green and red):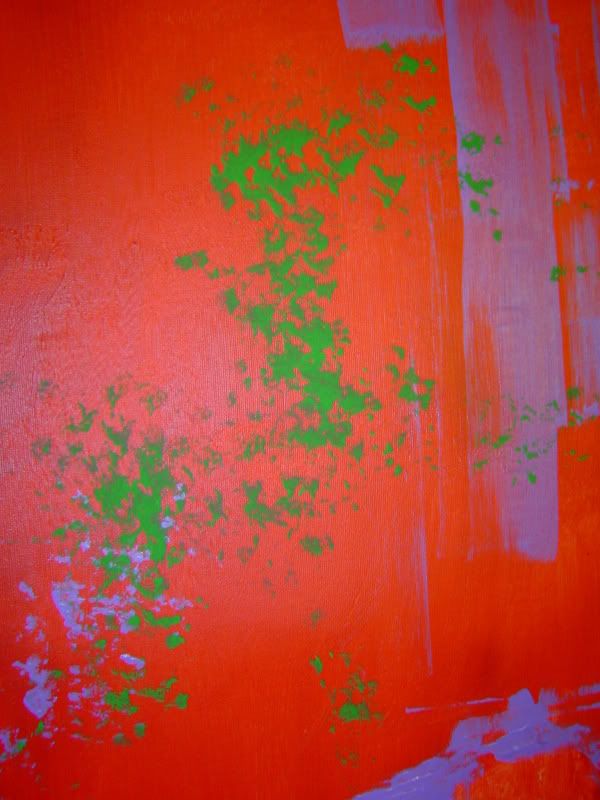 Also, in a few weekends, I will be exhibiting some of my art at Sunday Night ALive at First Church in Jamaica Plain, Unitarian Universalist. For details, visit http://www.sundaynightalivejp.org/March29_2009.pdf.
Sunday, March 29, 2009
6:00—8:00 pm
6 Eliot Street
(corner of centre and south streets--the stone church
across from the monument)
Jamaica Plain, 617.524.1634
Child care will be provided; dinner will be served.
In other news, I've sold quite a few pieces thanks to the Achilles show. "Practice" and "Girl at Night" are among the several that are gone for good.